WHO ARE RUMOURS OF FLEETWOOD MAC?
Allan Cosgrove, Jess Harwood, James Harrison, Sophie Worsley, Scott Poley, Etienne Girard, Steve Parry
Here are the RFM musicians paying homage to FLEETWOOD MAC
It's always been a prerequisite of ours… if you're stepping out on stage with RFM you must have a love and understanding of FM's music, their spirituality and their history. Our touring motto, which was set in stone many years ago... 'Its About Their Music'. The challenge as musicians on this gig is to play the songs just as they were recorded. These precious songs have been the soundtrack to many peoples lives the world over and we know that you hold them close. That stands true for us also. Quite a task but one we all understand.
Prior to every tour we spend many hours revisiting the parts and fine-tuning the 'sound' of these incredible songs. We then go into rehearsals and work hard to bring the songs we all love back to live.
RFM have a great touring family (management and technicians) helping every step of the way. We all hit the road together and meet up with 'you', the FM fans who so graciously turn out to catch the show. What a real privilege it is to do so. We're all still striving, through each tour, to better our live performances for you… Thanks for your support and BIG LOVE from all at RFM Concerts.

 A  CHAS COLE FOR CMP ENTERTAINMENT PRESENTATION 
ALLAN COSGROVE - DRUMS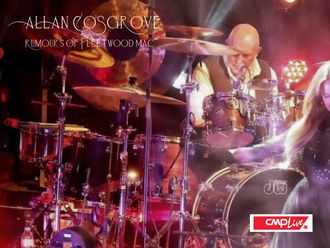 JESS HARWOOD - LEAD VOCALS
JAMES HARRISON - LEAD GUITAR / VOCALS
SOPHIE WORSLEY - KEYBOARDS / LEAD VOCALS
ETIENNE GIRARD - BASS GUITAR
STEVE PARRY - KEYBOARDS / LEAD VOCALS
DAVE GOLDBERG - KEYBOARDS LEAD VOCALS